Every year we assess our equipment to see what needs a refresh to keep up with current adaptive equipment trends, but still has plenty of life left for personal use. Because of this we can pass along that savings to you and put that money right back into our equipment program! Don't delay, things will move quickly!
All items are sold "as is" and must be picked up from our office in Durham, NH (Monday-Friday, 9-5pm). We will accept cash, check, or credit card upon pick up. First email/phone call first served. Items will be removed from the site as they are sold.
To set up a time to come by to purchase or look: northeast.passage@unh.edu or (603) 862-0070.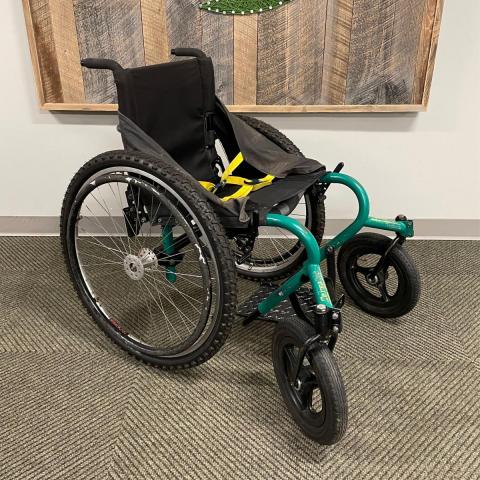 We also have Assorted Wheelchair Wheels and Push Rims
Need new wheels or a spare set? We have assorted 24" and 26" wheels and push rims available. Let us know what you are looking for and we will see if we have any available